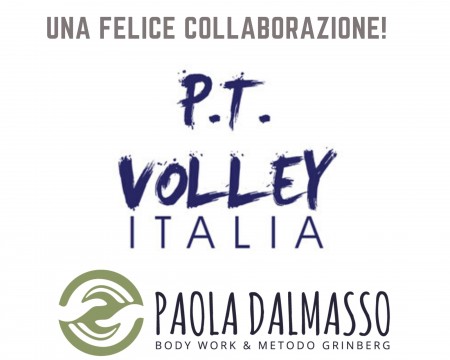 20/01/2020
P.T. VOLLEY ITALIA
A happy collaboration
Thanks to Gian Luca Sciacca for inviting me to be part of this interesting and effective project to better support athletes.
Gian Luca founded P.T. Volley Italia, which today is one of the main realities in the world of Volleyball. This reality was born in 2014 in collaboration with Professional Trainers, Specialists such as Nutritionists, Physiotherapists and Sports Mental Coaches.
The passion for Volleyball brings the P.T. Volley Italia in the foreground for Piedmontese athletes and beyond: it is the first club ever to perform individual trainings in Italy.
UISP affiliates, to date we have a pool of more than 40 athletes, who have carried out individual and mini group training, under, over and agonists. Every year the P.T. Volley Italia is always active in carrying out courses for our Staff of Coaches on new training and communication methods.
---
Back to articles